Parents' Night Off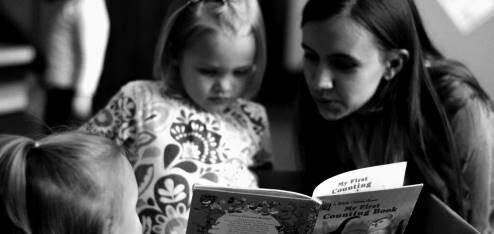 Kids get supper and an assortment of fun with friends and siblings, including playing ping pong, foosball, air hockey, playing checkers, board games or occasionally a trip to Kops Park or even a scavenger hunt, movie, or sprinkler fun! Parents, you get a "night off" on the First Friday of every month. Pre-registration is strongly suggested before the night of First Friday, although walk-ins are always accepted.
First Friday is geared toward children aged fully potty trained through 12 or so, but often our young friends transition to a volunteer role around the age of 12! If you are interested in volunteering for VBS, CLICK HERE to sign up for this month!
---
what is first friday?
First Friday is the best of both worlds!
For parents: you get a night off, complete with the peace of mind that your children are in a monitored, safe, and structured environment.
For kids: you get to have fun with neighborhood friends, old and new!
Drop-off: no earlier than 5pm, preferably before 5:30 (but you can come anytime!)
Cost: $2 per child (to help cover food & supplies)
Dinner: served at 5:45pm
Pick-up: anytime before 9pm (thank you for considering our tired volunteers!)
what do we do at first friday?
We eat!
100% home-made meals and desserts
Healthy and DELICIOUS!
We are active
Whether we are headed to Kops park, playing on the church lawns, splashing in sprinklers, or getting competitive in the "activity room," we work off our energy in a fun and safe environment. See below for the activities we have planned all year 'round!
We are social
The kids love to see their friends at First Friday, both their neighbors and our loving volunteers!
We learn
Whether it's a fun Bible-based skit, an engaging trivia game, or an educational activity, we have a blast and learn something too - we are having so much fun, we hardly notice!
We love
The Bible tells us to "love our neighbor" and we take that seriously at First Friday.
Following the rules, helping others, and using kind words are just a start.
First friday schedule
January
The 3 Kings of Epiphany
February
God's Love & Treasure Hunts
March
Towers, Towers, Towers!
April
Jesus Really Rose! (that's no April Fools)
May
Into the Lab - Science Night!
June
Sports & Outdoors Night @ Kops Park
July
Water, Water, Water!
August
Sprinkler Night (wear swimsuits + bring towels!)
September
God's Amaaaaaaazing Animals
October
All About Autumn
November
Movie Night (wear pajamas + bring blankets!)
December
Gingerbread House Decorating Challenge
Please understand that you or a designated adult must pick up child(ren) BEFORE 9:00 p.m., preferably between 8:30 and 9:00, and that by filling out the form below you agree to pay $2 per child to cover basic food and materials expenses.
---
The first friday tonight show
That's right! We are recording our very own & original TV show in front of a LIVE studio audience (that's you!) To get caught up on previous episodes, click on the image below