Parents' Night Off
Kids get supper (see menu below) and an assortment of fun with friends and siblings, including playing ping pong, foosball, air hockey, shooting junior baskets, playing checkers, board games or occasionally a trip to Kops Park or even a scavenger hunt, movie or sprinkler fun! Parents, you get a "night off" on the First Friday of every month. Pre-registration is strongly suggested before the night of First Friday, although walk-ins are accepted.
New in 2021: The first friday tonight show
That's right! We are recording our very own & original TV show in front of a LIVE studio audience (that's you!) To get caught up on previous episodes, click on the image below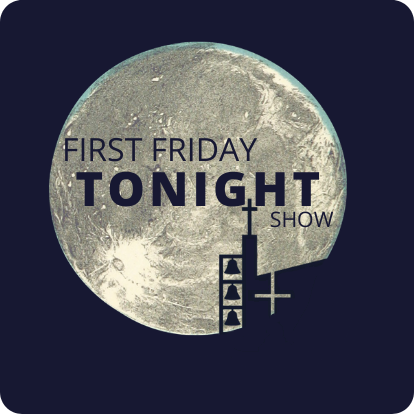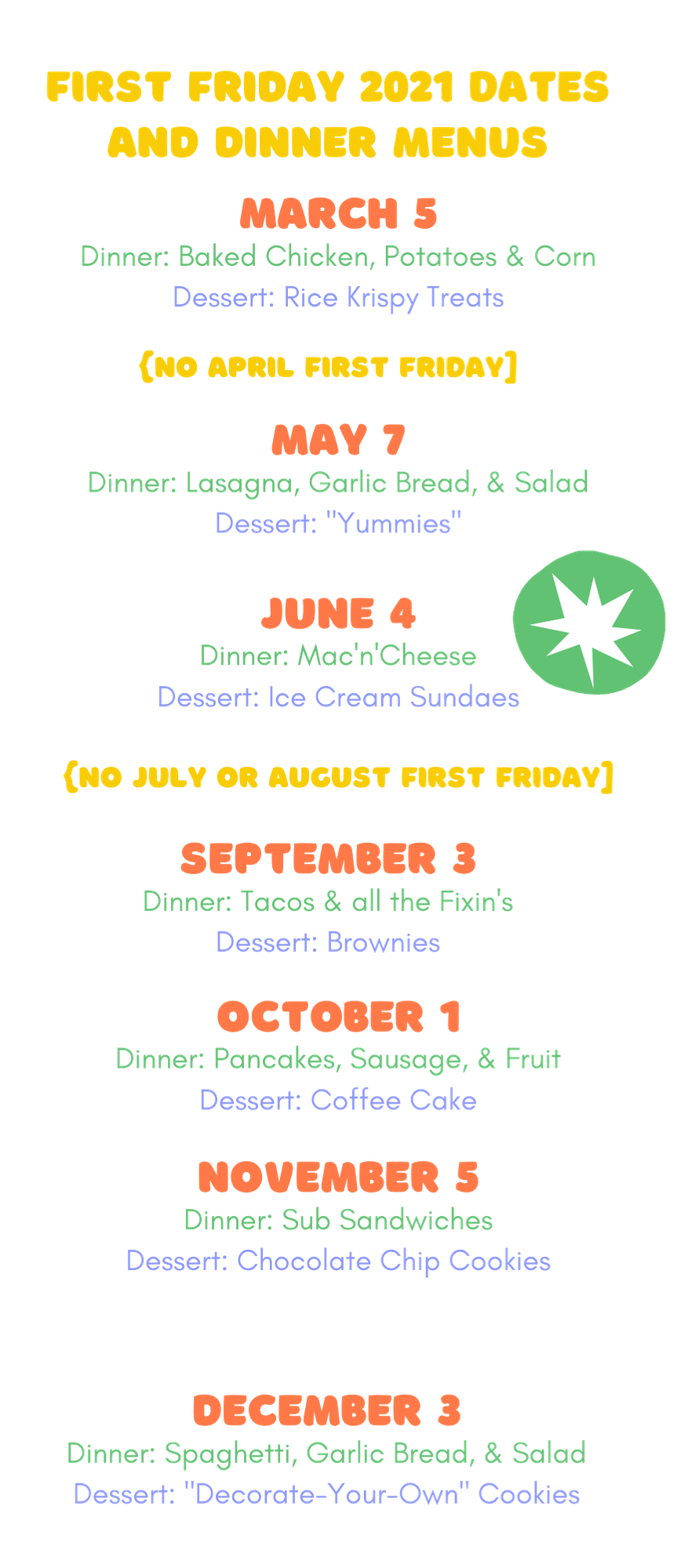 Please understand that you or a designated adult must pick up child(ren) BEFORE 9:00 p.m., preferably between 8:30 and 9:00, and that by filling out the form below you agree to pay $2 per child to cover basic food and materials expenses.